Mendix Digital Execution Starter Guide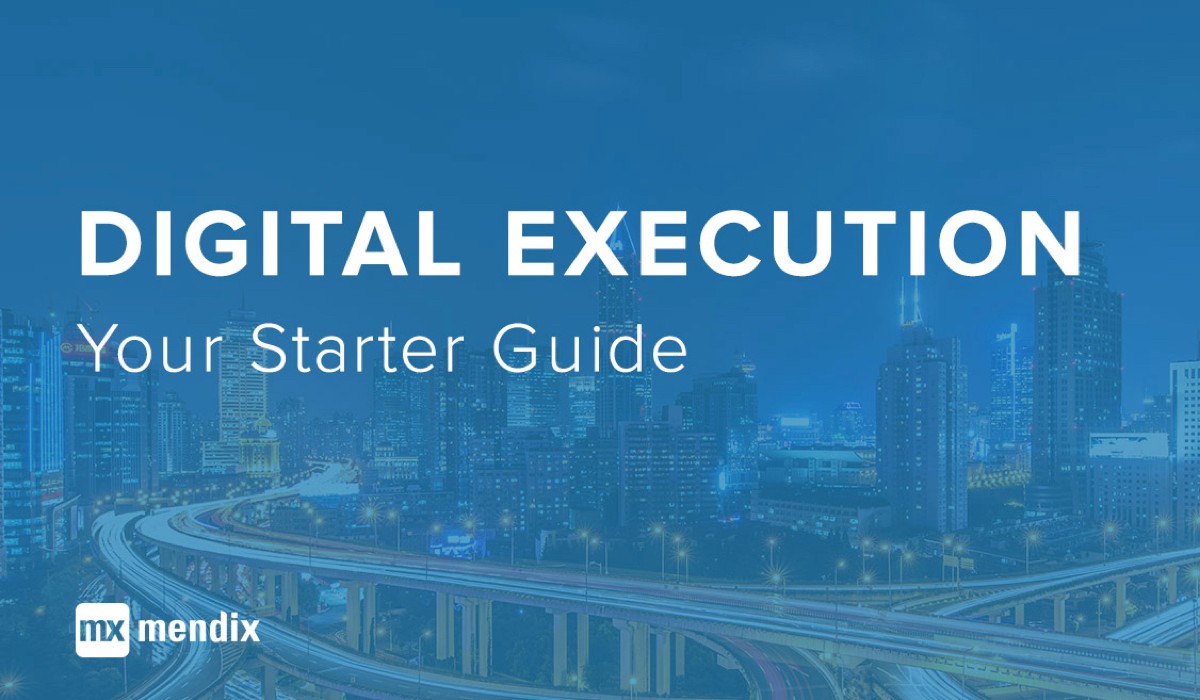 I'm pleased to have played a small part in the new 30-page Mendix Digital Execution Starter Guide, and thanks to the great people at Mendix, I'm able to share this easy to digest publication with you below.
In 2016 Gartner once again named Mendix a Visionary in their 2016 "Magic Quadrant for Enterprise Application Platform as a Service" report.
Not only does Mendix provide outstanding aPaaS offerings, but they also know that transformation goes beyond technology, so they go out of their way to help their customers get transformation done right.
---
Customer success is one of the key pillars of Mendix. We know that implementing a digital strategy is more than just buying a technology platform. From our experience with more than 500 different customers spread over different industries, we have seen some customers be incredibly successful in their first years of implementing a digital strategy, and other customers getting stuck within their first few apps.
Over time we have used this collective knowledge from our customers to develop a framework and set of best practices to ensure that all of our customers are successful with their digital initiatives.
We call this framework the Digital Execution Roadmap.
— Roald Kruit | Co-Founder and Head of Digital Execution Practice at Mendix
Focus on the 4 P's
Mode 2 IT emphasises agility and speed, like a digital startup. Mendix has identified four key aspects to successfully develop the Mode 2 capabilities required to drive digital innovation. They are called the 4 P's.
Portfolio
People
Process
Platform
Digital Execution Roadmap
These 4 P's are essential to your digital execution, but as Mendix suggests; "you can't boil the ocean". Trying to do everything all at once and immediately focusing on scale will cause you to fail for two reasons:
1. It's too much to swallow at once. The organization simply cannot manage that much change at once. The sheer size of the initiative will inevitably force it to stall.
2. Change is too disruptive without proof.
So Mendix created the Digital Execution Roadmap, to help guide organisations through three distinct phases of execution:
Digital Execution Starter Guide Download