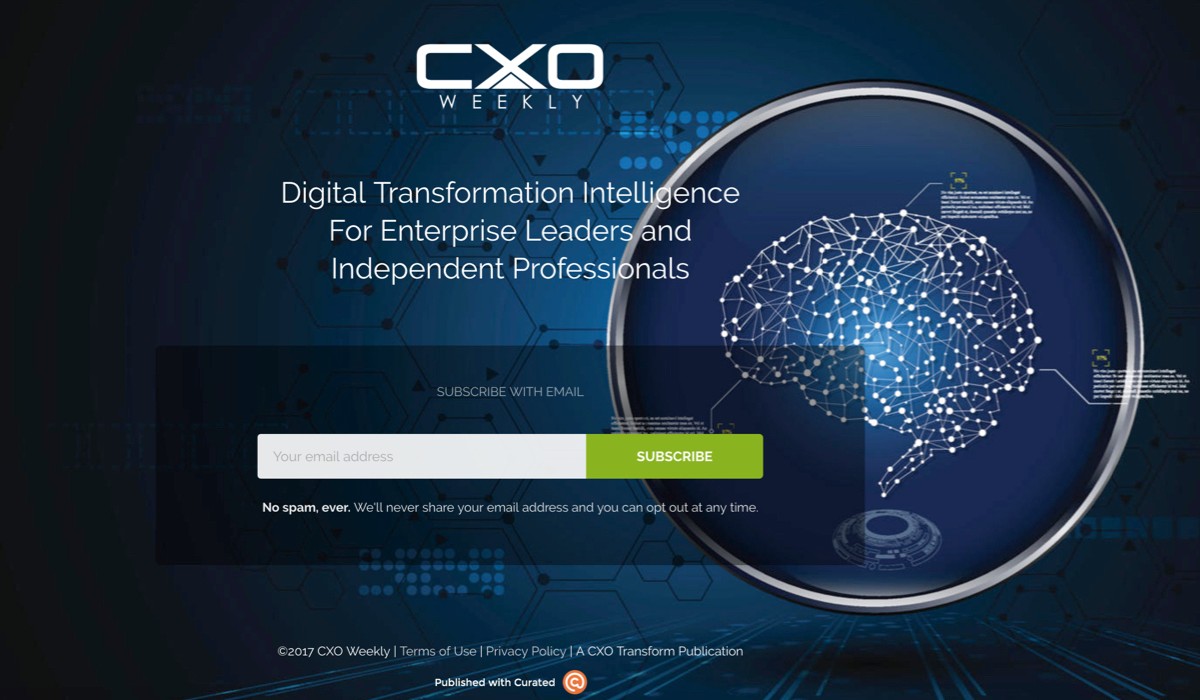 On 11 March 2016 I dropped a note to thousands of CXO Weekly readers to say; "After 50 issues of CXO Weekly delivering over 300 posts, and dozens of PDF downloads to thousands of transformation professionals, things are set to change". It was simply too much work in it's previous format.
Ten months on and CXO Weekly has returned with a new model, but still with the goal of delivering the world's finest digital business transformation content to the digital doorsteps of transformation leaders.
CXO Weekly continues yo share the latest transformation intelligence which leaders can use to support their adoption of the six guiding principles of THRIVE Digital Business Transformation, which are:
1. TRANSFORMATION
Change is not enough. Organisations must recognise the difference between change and transformation and allocate its best people to transforming the business.
2. HOLISTIC
From strategy to roadmaps, and execution to people, leaders need to consider the big picture and not limit their focus to isolated transformation components.
3. RESPONSE
Organisations must respond strategically to opportunities and threats they are presented with internally within the company and externally in the market.
4. INNOVATION
Only through the innovative convergence of digital technologies can companies truly transform with new business models and ways of working.
5. VALUE
Value drivers need to steer the transformation purpose, which in turn will provide value to stakeholders inside the organisation and customers.
6. ENTERPRISE
Transformation must encourage, embrace and educate people across the enterprise and build a collaborative culture of new capabilities and mindsets.
There's a Twist
Data collected via CXO Weekly and CXO Transform platforms has revealed that a significant proportion of the audience aspires to either venture into, or improve upon, a career as an independent professional (iPro). For a number of common reasons, they want to steer their own businesses – as opposed to being steered by others. These are the readers with entrepreneurial character to them, and a burning desire to create their own future using digital.
Then there are the many private conversations I have with consultants and senior professionals from large firms, where I've been astounded by how many of these successful individuals see independent consulting as the next step in their careers. Coupled with findings such as those that reveal an estimated 40 percent of the American workforce will be independent operators by 2020, it's important that iPros can learn how innovate, digitise and transform their own businesses.
So at the bottom of every issue of CXO Weekly you'll find a section called "Independent Professional Zone" with helpful advice on how to thrive as an independent in the new workforce economy.